MAX ROMEO - Chase The Devil (Out of Space sample)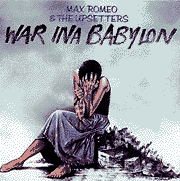 ARTIST: Max Romeo & The Upsetters
TITLE: War Ina Babylon
PRODUCER: Lee Perry
LABEL: Mango Records
RELEASED: 1976

01. One Step Forward
02. Uptown Babies Don't Cry
03. I Chase The Devil
04. War Ina Babylon
05. Norman
06. Stealing In The Name Of Jah
07. Tan And See
08. SmokyRoom
09. Smile Out A Style

In the early-70's, rude boy Max Romeo shifted hislyrical focus from adolescent sex songs, like his1968 hit "Wet Dream," to more mature Rastafarian-influenced themes.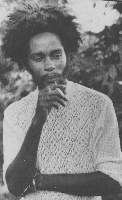 Few imagined that this Rudiewould one day record definitive Rasta anthems,but Romeo proved all doubters wrong with therelease of WAR INA BABYLON.

An important ingredient to the enduring qualityof this record is the contribution of producerLee "Scratch" Perry and his studio band, TheUpsetters. They provide chilling and powerfulrhythms seasoned with the usual Perry studiogenius--notice, for instance, the staccato leadguitar hook that twists through the title track.

Liam Howlett use the sample "I'm gonna send you into outta space, to find another race from Max Romeo's "I'm gonna put on an iron shirt and chase Satan out of Earth" (on "I Chase The Devil")

 Max Romeo - Chase the devil