THE CASTBREEDER - fake album

It was released near the end of 1998, and was made to seem like a proper XL Recordings release, but there are many things that make clear this isn't a genuine record. It has absolutely nothing to do with the Prodigy (it mostly contains live versions of Junkie XL's Saturday Teenage Kick album.) According to various people's reports, the music isn't bad, but it's clearly not Prodigy and it doesn't have the well-known Prodigy energy.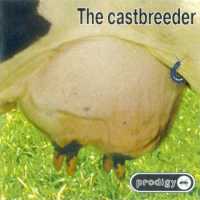 Tracklisting :

1. Castbreeder (single version) (by
2. Collapse
3. 144
4. Many, Many, people (Live at Noorderslag)
5. Castl road
6. Fuzz fucking
7. Disco to face
8. Bungalow's island
9. Aluminium jazz
10. Abnormal bunx
11. Junky's cinder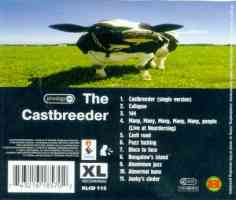 It's almost sure that the CD originated from Russia, although some people argued with it.
Although it sold the low price (in fact about 1.5 dollars on a special market) the quality of the CD is VERY, no EXTREMELY high... This market is famous for it's very low priced and rather high qualitied CDs... For there 1.5 dollars you can buy a pirate copy of "The fat of the land" and all of the CDs available now.

So, the CD is very high qualitied – on a mirror surface of it there is a unused data ring (outer ring) and there you can find a prodigy logotype (!) The On-CD polygraphy is very good too... The fact that the album is fake is seen quite vividly – XL recordings label logotype is not correct, the design is rather weak, the "thanx to" text is taken from "The music for the jilted generation". The music recorded there is various breakbeat, unusual. Some of the songs are really worth listening, for example "Castl Road", but – that's not Prodigy!There's an element of unity between songs which proves it was the solid album before. For example there's a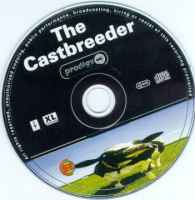 "Buy wemen of choice" sample repeated throughout the CD."


WHAT THE PEOPLE HAVE TO SAY:

"I bought this album like every Prodigy fan. 'Castbreeder' , the single, is cool, I like it, but the next tracks smells like shit. I've understand quickly that this is a fake, this is not Prodigy." - Petrov
"Man, the music isn't bad, but is far away from The Prodigy style. This is not hard-dance, I can't imagine Keith and Leeroy dancing on stage 'Aluminium Jazz'. Nobody can equalize Liam's brain." - Michael.
ORIGINAL TRACKS:

01. Lunatic Calm - Fuze & Junkie XL - Dealing With The Roster
02. Junkie XL - War
03. Junkie XL - No Remorse
04. Junkie XL - Fight (Live at Noorderslag)
05. Lunatic Calm - Leave You Far Behind
06. Junkie XL - X-Panding Limits
07. Junkie XL - Bustin' Like This
08. Junkie XL - Def Beat
09. Junkie XL - Mulu
10. Lunatic Calm - The Sound
11. Junkie XL - Underachievers

Thanks to Frank Groen for the info.