XL Recordings: Cat. No. NA (3" Multimedia CD Rom) (CD)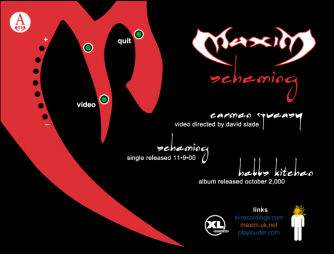 Audio:
1 03:39 - Scheming (Radio Edit)

Multimedia:
Video: Carmen Queasy Video
Info on Hell's Kitchen and Carmen Queasy video

A Promotional 3" CD Rom with the Scheming (Radio Edit) as an audio track, and the video for Carmen Queasy as *.mov. You can put it in your CD Player for the audio, or your CD Rom Drive for the Multimedia part.

Here goes the files included on the CD Rom:

Autorun.inf (Speaks for itself, doesn't it)
MAXlinki.mov (Makes the BackGround. see screenshot)
ReadMe.txt (Read bellow...)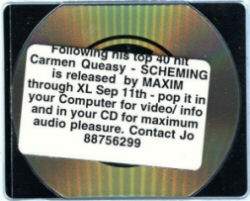 scheming.exe (The Program file.)
scheming2.mov (Black BackGround with scheming flashing)
Smaller.mov (The Carmen Queasy video)

ReadMe.txt goes:


Enhanced CD Help
This CD-ROM will run best if you close down any other applications that you might have open.

The Enhanced CD should launch automatically. If not double click the scheming icon to play the video.

You will need Quicktime 4.0 (or later) to play the video. Unfortunately a Quicktime installer has not been included on this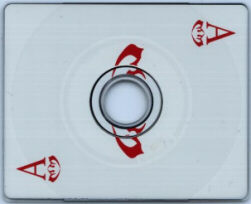 cd due to limited disk space.

However, a web link has been placed at the start of 'scheming'. Just follow the instructions on the quicktime download site to install.

Please note that the graphics and video may take a little longer to load and play on slower computers or CD-ROM drives.









Maxim - Scheming (White label)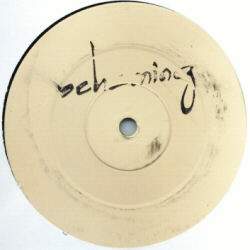 XL Recordings:
XLT-121PR (12")

A1 05:38 - Maxim vs. Zed Bias - Scheming


It's a single side 12" whitelabel testprint of "Scheming". Side A has one track, and Side B is blank.













Maxim - Scheming (CDR - Promo)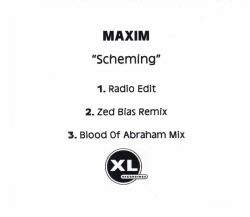 Masterpiece / XL Recordings:

1. 03:39 - Scheming (Radio edit)
2. 05:47 - Scheming (Zed Bias Remix)
3. 04:24 - Scheming (Blood of Abraham mix)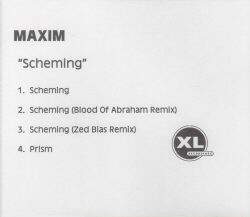 Masterpiece / XL Recordings:

1. 03:39 - Scheming (Radio edit)
2. 05:47 - Scheming (Zed Bias Remix)
3. 04:24 - Scheming (Blood of Abraham mix)
4. 03:44 - Prism