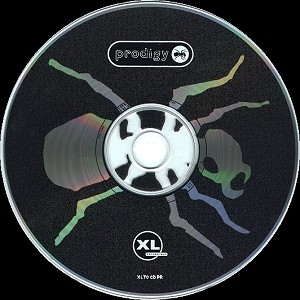 FIRESTARER PROMO CD SAMPLER

Firestarter (Edit)
Your Love (The Original Excursion)
G-Force [Energy Flow]
Fire (Sunrise Version)
Out of Space (Edit)
Wind it Up (The Rewound Edit)
Firestarter (Edit)
One Love (Edit)
No good [Start The Dance] (Edit)
Voodoo People (Dust Brothers Remix)
Poison (95 EQ)
Firestarter (Edit)


1000 copies only.

Comes in a regular CD single jewel case without a sleeve.
Some came with a Press Release.