THE READING INCIDENT

The Prodigy and Beastie Boys were involved in a war of words at the 1998 Reading Festival. The Beastie Boys asked the Prodigy not to include Smack My Bitch Up in their set, claiming that it is offensive – but the Prodigy did play the song and Maxim shouted to the crowd: "I do what the fuck I want." Later the Beasties' Ad Rock commented, "From where I'm from, it isn't cool.".
The strange thing is that Liam actually didn't want to play at Reading in 1998 – because the whole band was tired (of touring) by the time the gig was held ("Reading was the only show I didn't want to be at. That show was just a joke." – Liam)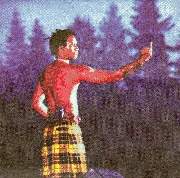 Maxim: Last night, we've received a call from one of the Beastie Boys.
[Crowd cheer]
Maxim: Wait a minute hear me out! They didn't want us to play this funckin' tune. But the way things go, I do what the fuck I want.
[Large cheer, 'Smack my bitch up' intro.]




Contrary to what you might think, the Prodigy and the Beastie Boys have buried the hatchet – at least both bands say this. The B-boys have even let Liam use some of their tracks on his Mix Album - Dirtchamber Sessions.

Liam continued:
' Whatever happened between me and Ad-Rock, there's no respect lost as far as the music goes. I don't think anything less of them as musicians over what they've done. And basically, if I'm making an old-skool record, it would be stupid of me to not have them on there.'
The Beasties' Adam Yauch put their side:
'I think it all worked out fine. We just wanted to let the Prodigy know that we felt like that song had a real meaning, has a definite meaning with those lyrics... We were kinda more going to them saying, 'We've been through this and we feel weird about this stuff and we'd like to suggest or ask you guys not to play it.'
The band concluded they had decided to let the matter lie, though they still disagreed with the song's content. (Source: NME)
---
HATE OF 1998 REMEMBERED
When Select Magazine did a round up of the legendary music festival moments, they had to include the Prodigy vs Beastie Boys spat from Reading 98! Yep, it's up there alongside Nirvana's 1992 gig at Reading, Robbie Williams onstage with Oasis at Glastonbury 1995 and Courtney Love losing her marbles at Reading 1994.
Here's what the current edition of Select have to say:
"PRODIGY VS THE BEASTIE BOYS: Reading 1998 On the evening before they were due to share a festival stage together, The Prodigy's Liam Howlett received an unusual phone call at his Essex home. Long-time idols Beastie Boys Adam Yauch and Mike D were asking him to cut his group's most recent single 'Smack My Bitch Up' from their forthcoming Reading set. The conversation proceeded affably enough with a general 'agree to disagree' conclusion being reached.

It was later revealed that the US rappers had even tried to stop The Prodigy sharing the same Reading bill. Indeed, with the Beasties demanding a say over their fellow performers, The Prodge were only at Reading because of the cancellation of the Phoenix Festival and subsequent combining of the two bills.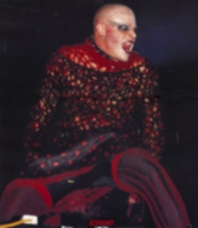 With the Beasties going on record against the performance afterwards, a transatlantic rivalry had quickly fomented. During the subsequent publicity, many sided aginst the Beasties for their seemingly sanctimonious attempt at censoring fellow performers. From being reviled as misogynistic cretins hiding behind bogus notions of 'street' authenticity, The Prodigy now found themselves cast as free speech crusaders. The Beasties, meanwhile - thanks to memories of early lyrics and shows liberally scattered with rampant sexism - were now officially Grade A hypocrites.

"During that whole Reading thing," says Liam Howlett, "the Beastie Boys really let themselves down. They think they have the power to come over to England and the tell a band not to play one of their songs - it's pathetic. I know a lot of people got offended by 'Smack My Bitch Up', but that wasn't my intention. It's just an old-skool phrase meaning to 'sort something out'. I still find it hard to exactly what it means, but in my head it didn't mean what other people took it as."

"I always used to like the Beastie Boys because they stood against all that American crap, but when I spoke to them they just seemed to be full of all that self-improvement, learning-to-be-a-better-person type of bullshit. I mean, you know, I think I'm intelligent enough to look at those early Beastie Boys records and see the tongue-in-cheek humour."

The Beasties later responded to these accusations by actually drawing attention to their past experiences of seeing ironically intended lyrics taken at face value. Adam Horovitz said: "You know, a woman in America gets murdered every 20 minutes every day, in domestic violence. So 'Smack My Bitch Up' isn't that funny".


---
In conclusion, The Reading Incident was only a 'War Of Words'. Here is a summary of what the parts said:
Beastie Boys: We've been through this and we feel weird about this stuff and we'd like to suggest or ask you guys not to play that song', right before we go onstage.
The Prodigy: Well you can't tell us what to do.
Beastie Boys: We don't mean to be preacing to you, we're just saying...
The Prodigy: That's not what the song actually means. The lyrics don't mean what you think they mean and we've been explaining that to the press for a long time.
Beastie Boys: To us they had a definite meaning. And I'm sure that irrespective of each other, those words have that same meaning to a lot of people.
Maxim: I DO WHAT THE FUCK I WANT....
---
What the people have to say :
The Prodigy Chick:
PRODIGY'S RIGHT!!!!!!!!!!!!!!!!!!
ps- here's a few more words- fuck the beasties!!! dude prodigy are the shit and smack my bitch up is one of my fav songs- and i'm a chick it doesnt' offend me- !

Martin Scorsese
'The Prodigy ROCKS ! They can do what the fuck they want.'

Manga
'Fuck Rock. He suck!'

Heroin Addict
'hmmm...no comment i haven't heard anything about it cuz canada sux' :-))