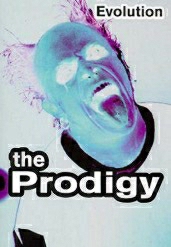 1997

Unauthorized


Contains various interviews with:
All four Prodigy members (recorded 1993 - 1997), MC Ruff, Dom Phillips (ed. Mixmag), Adriana Hamancher (Journalist), Joe Wieczorek (The Labyrinth Club, where The Prodigy held their first gig), Andy Pemberton (ass. ed. Q Magazine), Mike Collins (Keith's teacher from the Boswells school, Chelmsford), Various Braintree & Chelmsford inhabitants, Alex Sharkey (Journalist).

Running time 50 minutes approx.

No Prodigy music featured at all.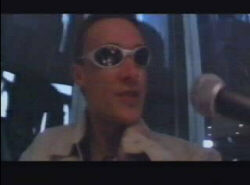 The clip where Liam explains why the band are called The Prodigy

The video also shows loads of cool snowboard scenes




---
Text on back of cover
---
The Prodigy are one of the most explosive bands of the 90's. Their electrifying performances took them from small underground clubs to audiences of 30000 at raves and now they're packing out stadiums all over the globe. Evolution follows the highly charged career of the most dynamicgroup to come out of rave culture. The prodigy refused to compromise their music or attitude by being drawn into the mainstream and albums like Music for a Jilted generation and Fat of the Land were the critically acclaimed result. Featuring interviews with the band as well as some of the people who have played a part in their astonishing rise, Evolution follows The Prodigy from the ground breaking Charly in '92 through to the power and energy of the chart topping Firestarter and Breathe.