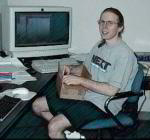 Name: John Carmack
Position : Lead Programmer
E-mail : johnc@idsoftware.com

John Carmack, the big pulsating brain sitting at the core of id Software, needs no introduction. Certainly one of the most known and respected people in 3D games, Carmack has provided us with the core technology of great games like Wolfenstein 3D, Doom, the Quake series, and now Doom 3. To say it in the words of Brian Hook, who worked with Carmack on Quake II and Quake III Arena, in his last .plan update before leaving id Software : "The type of talent, genius, and hard work John has demonstrated is the kind of thing you see once in a generation." Carmack has recently been inducted by the Academy of Interactive Arts and Sciences into their Hall of Fame, joining industry legends Shigeru Miyamoto, Sid Meier, and Final Fantasy creator Hironobu Sakaguchi.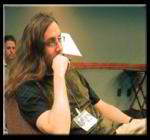 Name: Graeme Devine
Position : Game Designer, Programmer
E-mail : zaphod@idsoftware.com

Many people were surprised when Graeme Devine joined id during the development of Quake III Arena. Devine has been working the the game industry since the late 1970's, for companies like Atari, Lucasfilm and Activision. He's probably best known for his work on 7th Guest, a pre-rendered adventure game from 1993. Devine has stated that id wants go get away from the static, confined environments of their previous games - something they're aiming for in Doom3.

For Doom, Devine is working on an entirely new sound engine that should give the game "an order of magnitude more audio richness" than any previous id game.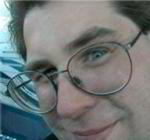 Name: Jim Dosť
Position : Programmer
E-mail : jimd@idsoftware.com

Jim Dose previously worked on games like Rise Of The Triad, Duke Nukem 3D, Sin and Heavy Metal FAKK 2. He's done everything from sound programming to game logic and animation. His work on the skeletal animation system for FAKK 2 was excellent and now he's bringing that same level of professionalism to id.

What about Doom3 ?
For Doom III, Jim Dose is handling game logic, the animation system, scripting, and who knows what else.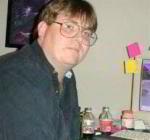 Name: Paul Jaquays
Position : Level designer
E-mail : paulj@idsoftware.com

Paul Jaquays has been an artist and designer since 1976, when he made drawings for fantasy and science fiction magazines. He worked on several arcade and pc games before joining id in 1997. He has shown great skill in his maps for Quake 2 and Quake III Arena, and his knowledge about art and programming certainly doesn't hurt. Jaquays was also responsible for the story of Quake II and other aspects of its design.

What about Doom3 ?
With his background in traditional art and twenty-five years of experience, Paul Jaquays has what it takes to construct the settings and architecture for Doom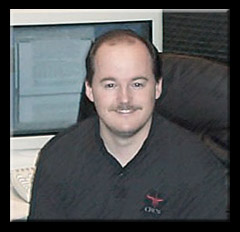 Name: Tim Willits
Position : Level designer
E-mail : twillits@idsoftware.com

Tim Willits, like many level designers, got into the industry by making Doom maps. He worked briefly on Strife and began work at id for the 'Master Levels' Doom II add-on. Like Paul Jaquays, he is resposible for the detailed environments in Quake II and Quake III Arena. Like many of us, he was a big Doom fan back when the first game came out, so he seems to be in a good position to judge what the new game should look like.

What about Doom3 ?
Willits is the lead designer for Doom3, so the actual game is pretty much in his hands.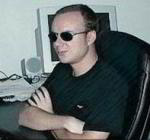 Name: Christian Antkow
Position : Level designer
E-mail : xian@idsoftware.com

Antkow started out as a 'Misc Admin Guy' at id, making maps in his spare time. He started designing levels full-time for Quake II and Quake III Arena, and is now working on Doom 3. He's no artist, so he likes to concentrate on playability and gameplay, leaving the 'eye candy' part of the design to the real artists.

What about Doom3 ?
Look at the hair ! Look at it ! Oh, sorry.
This Canadian mapping monkey will be responsible for the environments in Doom3.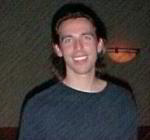 Name: Fred Nilsson
Position : Artist, Modeller
E-mail : fredn@idsoftware.com

The newest hire at id Software, Fredrik Nilsson is in charge of animating the character models for Doom. He also knows a thing or two about modelling, mapping and other artistic aspects of game design. With ten years of animation work behind him, his previous work including the Antz movie and the famous 'Homer 3D' sequence from one of the Simpsons' Halloween specials, he seems a perfect choice for the kind of detailed modelling work we'll see in Doom 3. He has also contributed to the computer generated movie Shrek

What about Doom3 ?
Nilsson is going to work mostly on the character models (players, monsters).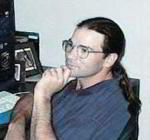 Name: Kevin Cloud
Position : Artist
E-mail : fredn@idsoftware.com

One of the founding members of id Software, Kevin Cloud started out at Softdisk with John Carmack and Adrian Carmack. Cloud has worked on textures, models and other art for every id game since Wolfenstein 3D. He's responsible for Quake's Fiend, among other things, and was creative director on Quake II.

What about Doom3 ?
Cloud will be working closely with Adrian Carmack, the modellers and mappers to create a coherent artistic style for Doom 3.

Quote : "Not a week goes by without me praising my luck for landing at a company like id."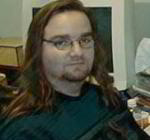 Name: Adrian Carmack
Position : Artist
E-mail : acarmack@idsoftware.com

Adrian Carmack (no relation to John Carmack) is one of the three owners of the company. Kevin Cloud once described him as "the best artist in the industry", and looking at the work he's done on Doom & the Quake series, I can say that's not far from the truth.

What about Doom3 ?
Will be working with Kevin Cloud and the other designers on the look of the game.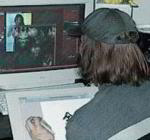 Name: Kenneth Scott
Position : Skin Artist
E-mail : kenneth@idsoftware.com

Kenneth Scott joined id from Ion Storm to do the skinning for the Quake III Arena models. Described as a masterful artist by Fred Nilsson, Scott is, quite literally, among the greatest graphics artists in the games industry. Just like the other artists at id, he posesses every skill 'normal' painters have and then some. He also appears to have a Pikachu doll in his office.

What about Doom3 ?
The demons from Kenneth Scott's pen will surely keep us awake for many nights to come.

Quote :"I just can't believe I'm here working at id Software. I mean, these are the guys who made Doom."