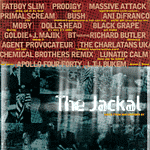 THE JACKAL


USA - 1997
Director - Michael Caton-Jones


The Jackal stars Bruce Willis as the legendary terrorist, Carlos the Jackal; and Richard Gere as the IRA soldier who is forced to abandon the comfort of a prison cell to chase Carlos. The Russian mob has hired The Jackal, whom no one but Gere has ever seen, to kill a person highly placed in the US government. The Rusian militia and FBI must recruit Gere, because they have no idea what, or who they are dealing with. Much action ensues.

The soundtrack album for The Jackal features hit tracks from the hottest electronica and alternative artists, including The Prodigy, Ani DiFranco, Massive Attack, Bush and Goldie, BT (with Richard Butler), and many more.

The original score for The Jackal was composed by Carter Burwell. Burwell is best known for his association with filmmakers Joel and Ethan Coen Burwell is a prolific soundtrack composer, working on films such as Doc Hollywood (1991), Buffy the Vampire Slayer (1992), Rob Roy (1995) and Picture Perfect (1997).


---
Original Soundtrack
---
1. Going Out Of My Head - Fatboy Slim
2. Poison - Prodigy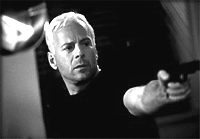 3. Superpredators (Metal Postcard) - Massive Attack
4. Star - Primal Scream
5. Swallowed (Toasted On Both Sides mix) - Bush + Goldie
6. Joyful Girl (Peace and Love mix) - Ani DiFranco
7. Shining - Moby
8. It's Over, It's Under - Dollshead
9. Get Higher - Black Grape
10. Sunray2 - Goldie + J. Majik
11. Shineaway - BT + Richard Butler
12. Red Tape - Agent Provocateur
13. Toothache (Chemical Brothers remix) - The Charlatans U.K.
14. Leave You Far Behind - Lunatic Calm
15. Raw Power - Apollo Four Forty
16. Demon's Theme - LTJ Bukem